Simon Whetham / Gregory Büttner

"Place is the Space",
Gängeviertel, Hamburg, Germany, July-August 2018.
Site-specific installation/intervention/performance project.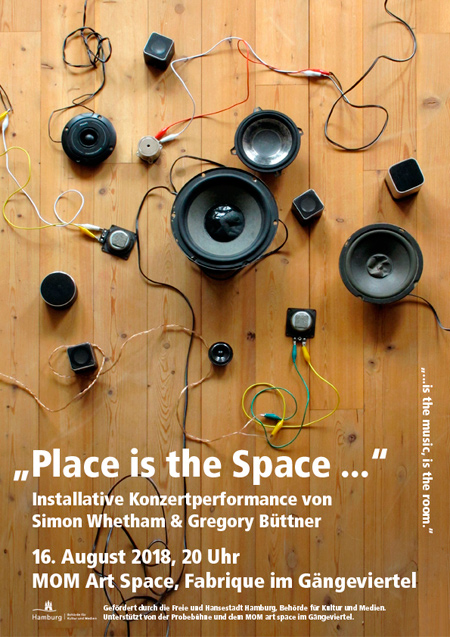 Following our previous collaborations at Arc Artist Residency, Switzerland and during the "blurred edges" festival in Hamburg in 2016, we secured funding from Freie und Hansestadt Hamburg, Behörde für Kultur und Medien for us to work together again.
This time we wanted to concentrate more on exploring the space itself and it's acoustic characteristics, so spent 2 weeks in the Probebühne im Gängeviertel space trying many different methods to sound the room with devices, actions and sound equipment.
Simon did a very nice documentation of our collaboration with more text and lot of pictures at his website.
simonwhetham.co.uk/place-is-the-space.

Below is a video edited by Simon of one of our 'rehearsals' in the space, kindly captured by Anja Winterhalter.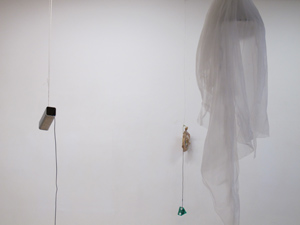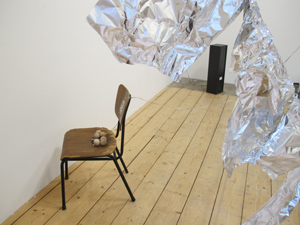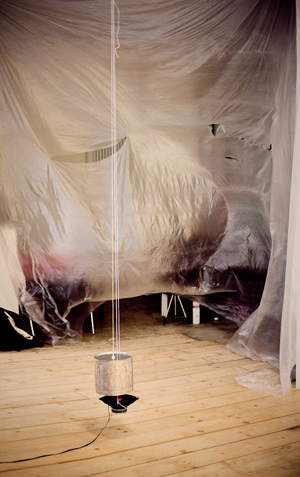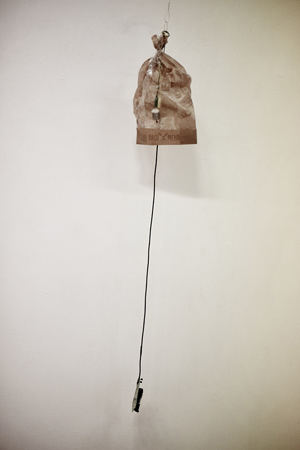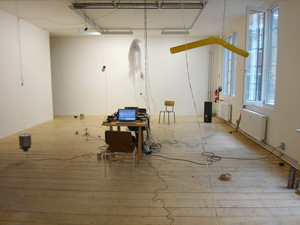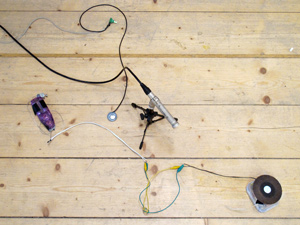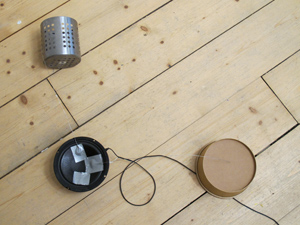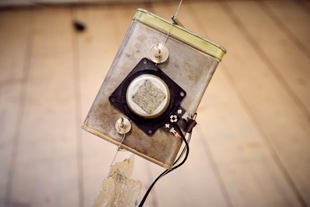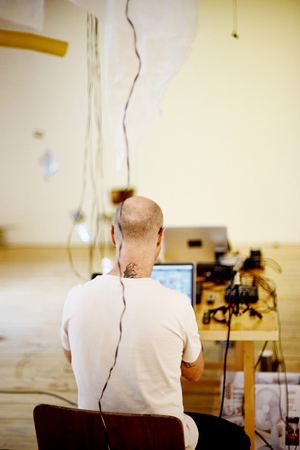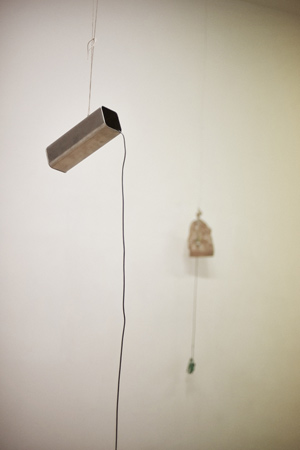 Fotos by Anja Winterhalter, Simon Whetham and Gregory Büttner.
Top